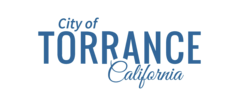 City of Torrance Utilities
New Application for Service
---
To proceed with service connection, the premises must be ready for service. The City of Torrance assumes no liability for property damage which may occur as a result of uncontrolled water flow beyond the meter due to open valves, plumbing leaks, fixtures or appliances.
A $39 non-refundable service activation fee will be billed on your first Water/Sewer and Sanitation statement.
Only authorized City personnel are permitted to turn on/turn off service at the meter. Violation may result in fees, fines or discontinuance of service.
Tampering with meters is a criminal offense; violators will be responsible for all damage, including all parts and labor.
By submitting this application the customer agrees to be responsible for all water, sewer and rubbish charges, and to comply with all pertinent City regulations.
Customer Service is available by dialing 1-855-354-5623.
By entering your first and last name below, Customer acknolwedges and agrees to the statement above.